Mobile Application Development
Get top-notch and completely innovative Mobile Application Development solution from us.
Smartphone apps have changed the definition of daily activity in human life. It was an essential part of our life and why not? We do almost everything using an app. The world is connected with mobile apps. In this truly tech-savvy era, X-Strategy Services can help you create a great mobile app for your business and startups. We are the leading custom mobile app development company, delivering the best apps in the world.
We have the best mobile app developers who are highly skilled and up to date with the latest technologies. Our team works with global companies to turn proven ideas into amazing and inventive mobile apps. We have rich experience and creativity in creating stunning mobile apps for various clients around the world.
So each of us has at least one cell phone. Even if we ask a child to reach for a telephone or a newspaper, the first thing he reaches for is a cell phone. Instead of the invention of the telephone, the invention of the cell phone changes lives more than ever before. Mobile phones today don't just work as a ringing and answering machine, they have become an integral part of our lives. Today we use our mobile devices less for calling functionality and more for other purposes like connecting through video calls, browsing social media, online shopping, gaming, web browsing and everything in between. We can do all these things, all thanks to all those mobile applications that we have on our phones and millions of other mobile applications available on Google Play Store and Apple App Store. We can have all those mobile applications because there is something called mobile app development, which is the term we are familiar with, but with the whole concept. So, now we are going to discuss the entire mobile app development guide starting from what is mobile app development to what are the current trending app development technologies and everything in between.
What is Mobile App Development?
Even though we have heard the term mobile app development thousands of times in our life, we cannot pinpoint the term mobile app development with a proper definition. If we talk about the definition of mobile app development; it is the process of creating software for mobile phones and other devices such as tablets, desktops, iPads, and so on. The software can come pre-installed on devices, or users can get it by downloading it from the app store or mobile browsers.
Surely you are wondering why you need a mobile application. What can a mobile application offer? This is one of the fundamental questions that every business owner faces when starting the mobile app development process. Let's see how mobile applications can make your business extraordinary.
Why is mobile app development important for business?
Even if it seems like nothing, the mobile application can offer small changes that can leave a strong impression on companies. The mobile application can help businesses send engaging messages to the target audience for a business relationship to generate more leads. These messages are accurately conveyed. With the aim that visitors can become a potential group of users. Even a push notification can become the best means of communication that only mobile applications can provide.
Work on user expectations
Mobile applications are important to meet user requirements. Users are usually happy to find a mobile application that isn't difficult to navigate and meets their needs without requiring any extra effort. Mobile applications can enhance the user experience through third-party tool integrations.
Strengthen a trusted consumer base
Another benefit of having a mobile application for your organization is that it gives you a consistent understanding of customer needs. Organizations can track their customers by offering different types of discounts and offers like coupons, vouchers and so on. The action plan allows you to offer discounts to mobile app users and remains a best practice.
It helps in business and business growth
Companies often focus on exploring new techniques existing in the market for using methodologies to work on mobile applications for their units. With the explosion of mobile app users, there should be an expansion of offerings while meeting customer needs. Mobile applications are extremely convincing in ensuring levels of progress in a short period of time.
Better understanding of customers
The mobile application offers a great opportunity for organizations to understand their target user base. The mobile application, in particular, offers organizations a great way to manage research and leverage user information. Learning about customers' thought processes, their preferences, and who your users are can help you do the right strategic planning that focuses on your marketing tactics. Organizations can use these marketing techniques to provide a better user experience.
Analysis of business plans
The mobile application helps businesses generate accurate and comprehensive statistics which can help them predict the future of businesses with better analytics. The mobile application helps the businesses to collect crucial information such as number of visitors, time spent on a specific page, how many times they visited the specific page and various others.
Break through the barriers of geographic location
With many mobile applications, your business automatically breaks down the location barrier. It allows you, your employees and your customers to stay connected regardless of time zone and location differences. It opens up the market base for customers that used to be a barrier to traditional companies.
The reason people like apps is that they help customers feel unique. Whenever you visit a website, you are always a guest. This is not the case with mobile applications, they offer a user-friendly experience thanks to adapted characteristics and functionalities.
Importance of App development in different industries
It's not rocket science to understand that not all companies belong to the same sector. But there is another fact that mobile apps can help any business improve its services, no matter what industry it belongs to. There are already various industries that have been enhanced by the development of mobile apps. Let's take a look at the importance of mobile app development in various industries.
Mobile innovation has now made learning simple and convenient. In the period of e-learning, the mobile application increases students' interest in learning and understanding of topics effectively and quickly. Today, mobile applications, from kindergarten to postgraduate, help convey the topic generously. Colleges, universities and also lower and upper secondary schools as well as private education classes can further develop the guidelines for quality learning by using the educational mobile app for education which also helps in delivering personalized learning sessions to each student. It also helps to effectively manage the overall arrangement of the entire education system.
According to an overview by Statista, the gaming industry ranks among the top industries in the list of top mobile apps with around 20.5 billion in revenue globally. Mobile gaming apps provide customers with an immersive experience with comprehensive entertainment without age restrictions.
From renowned anime characters to the most popular artists and idols, gaming and entertainment apps drive app activity. A model of movie apps before their release is also attracting the attention of a global audience. Even mobile gaming applications have different categories including brain games, sports, adventure, education, action and racing, and this is just the tip of the iceberg. These mobile based games can appeal to people without imposing any restrictions on age bar, location or anything else.
Travel and tourism applications are also becoming one of the most used applications in the world. Nowadays, travel industry enterprises have started to turn to the help of mobile app makers to enhance their company's travel app development and prestige. The travel industry knows the reality of the huge benefits of mobile applications for the travel industry and appreciates the achievement of unexpected results.
A mobile application helps travelers from all over the world to plan their trips smartly and quickly in convenient ways. Also, adding many valuable mobile travel application features like weather updates, accurate map locations, nearby places to explore, famous food stands or shopping malls can help you attract more app users than ever before. From finding accommodation on a budget to booking airline tickets, today's travel applications can encompass all the outstanding features and functionalities to provide users with fast and accurate services at their fingertips.
Transportation mobile applications can help the logistics industry by improving customer administration, workforce management, and many more, such as real-time tracking of vehicles, deliveries, and precise locations of staff members, as well as alternative route assignments, task assignments, etc. You can develop various logistics-based mobile applications such as ride sharing mobile apps, vehicle rental on-demand mobile applications, and many more. To work on the feasibility of the logistics company, various types of mobile applications provide end-to-end mobile app development solutions that can help improve the traditional standards of the logistics industry.
With the growing use of technology in every field, the manufacturing industry has also moved forward by taking advantage of the latest technological innovations, including the development of mobile apps. The mobile application's advanced features and functionality improve the standards of the traditional manufacturing industry and automate the process of flawlessly managing complex unit tasks. In addition, the mobile app can also help streamline internal processes of inventory management, quality assurance, order generation, customer management, coordinated operations, invoice generation, work process status, and various other things that before they were headaches for the owner of the production unit.
In the growing difficulties of the healthcare industry, the mobile application works like a wizard for this industry. From meaningful clinical studies, research processes and surveys to storing critical research-based information, mobile applications help the healthcare industry manage and track the movement of any type of drug before and before it is released to market for use . It also helps to understand the effect of their product and exactly do it later. In addition, a mobile app for drug specialists helps collect all information effectively and quickly, provides quality considerations and reduces paperwork. In addition, access to share patient information, communicate with patients and physicians, provide more personalized patient care, and much more to deliver responsive administrations. Looking at the current trends, on-demand mobile applications for drug delivery are dominating the world right now.
The mobile applications fulfill all the objectives of the banking and financial sector by providing unmatched benefits to their users. With world-class levels of security in one application, the mobile banking application turns into the most useful device for the business to captivate customers. It helps the finance industry further develop customer engagement, provide enhanced customer support and stay connected by informing them about new monetary products, plans and offers. Some user-friendly elements can make the banking application helpful to its customers. So a productive mobile application helps to engage more and more users.
Here we have listed just some of the industries, so if you think your company does not belong to any of these industries; don't be discouraged. you can still improve your business through app development. You can contact a mobile app development company with your business requirements. They can help you find ways to improve your business with mobile app development. If not, would you like to explore trending mobile app ideas that may be just a secondary source of income for you and who knows even the main one in the future?
The Best Mobile App Ideas of 2022
You now have all the necessary knowledge about the app development process, but wait, do you really want to stand out from the crowd? Do you think your app development idea will help you stand out? If you think about it again, here is a list of trending mobile app development ideas that can help you stand out from your competitors and earn money.
Mobile app for on-demand food delivery
According to Business of Apps, total on-demand grocery delivery mobile app revenue was $26.5 billion in the United States alone in 2020, driven by 111 million dynamic customers. Moreover, the increased revenue from these applications will be $42 billion by 2025, which means this specialty of the market is really encouraging for new businesses. These applications work with different restaurants and food stands and change in value – that is why users often have to download 10 different food delivery mobile applications to meet all their needs. You can solve this problem by creating a handy aggregator, to some extent within a city.
You can hire on-demand app developers who can develop a solution to showcase the largest number of grocery vendors and allow users to look at estimated delivery costs and times. Another smart thought is to add some features like search, food preference filters and various others so that users can find the most ideal choice for their food preferences. You can charge merchants a small amount when users order their food through your application as a monetization method. Another option is a modest membership – in case users regularly order groceries through your app and get the special discount and special offers, this benefit is more than the cost of membership. Either way, you can't use this template right away – users need to know the value of your product listing first.
An augmented reality mobile application
We can't consider augmented reality as a trending technology right now, but even with such popularity, we won't find many successful and popular AR-related mobile apps. AR-based mobile apps can reign in many industries, such as B. Introducing a travel app that helps users get a real travel experience even without visiting a place. They can introduce an AR-based mobile e-learning application, which can help the medical student to complete their practical course without actually working with the real body, or the engineering students can give practical course without visiting the website. You can make your ordinary mobile application extraordinary by introducing augmented reality feature, no matter what industry you belong to. For AR-based mobile applications, you can also earn through the freemium model, in-app purchases or ads.
An Internet of Things (IoT) based mobile application.
IoT devices provide a way to improve our daily life through smart home, smart locks, smart office, smart parking and smart city. Even though we have thousands of smart devices, we need a way to communicate remotely. Your mobile app development can be that way of communicating. You can make users' lives easier by allowing them to access their smart devices through your IoT mobile apps and make them aware of the safety and security of their assets.
A mobile application for video streaming
While many people gravitate towards full screens, most users don't have access to their laptop or big screen when they want to, such as on public transport or even at a place of repentance. You can offer a cross-platform video streaming mobile application with a wide range of features and functionality that can provide an excellent user experience on any device. Instead of limiting video categories to specific ones, you can cover every aspect of video streaming including talk shows, reality shows, movies, series, product reviews, online tutorials, lectures, and various others. You can use a freemium model that allows you to earn money through the mobile app by providing the necessary video content to the users.
A mobile application for streaming music
Music streaming mobile apps might be one of the hottest mobile app ideas in 2022. However, keep in mind that you will only be able to win over your target audience if you can deliver exactly what they want. Taking Spotify as an example, it is popular among users not only because it offers music but also offers a customized user library which consists of a huge library of digital music and podcasts based on search results and history. It's hard to match Spotify, but you can be quite extraordinary in the mobile music streaming application market. For example, you can build an application that delivers only the freshest deliveries. You can also add music columnist polls and a like-based search channel. Your monetization method can be selling band products and offering show passes, or paying for your promotional content to some degree.
An e-learning mobile application
Individuals are willing to pay for e-learning apps because the convenience of a mobile app allows them to learn quickly. Microlearning is a pedagogical model which, in accordance with? Learning via cell phones – it's a short, focused growth opportunity with reduced classes and lessons that copy real critical thinking. This approach allows employees to quickly learn hard and soft skills, on demand and without feeling of intellectual ruin. There are now many online courses for employees. In this case, you can show people anything: writing, reasoning, law, art, anything. They can also help individuals prepare for tests or jobs related to their scholarship or general expertise. Keep it short: snapshots, reduced study units, quick tests and more. In terms of monetization methods, you can choose to pay for your content in full or have membership management that offers a free trial of learning sessions.
A mobile network application
People all over the world are using various social media apps like Facebook, Instagram, LinkedIn etc. but none of them provide networking opportunities. According to research conducted by LendEDU, 44% of teens use Tinder not as a mobile dating app, but to build their confidence and social communication skills. So you can understand the need for a mobile network application which can help the individual to find not only the employees but also the business partners. Where can individuals find professors, article and lecture experts, and collaborators? You can develop a mobile network application for this. You can add various filters that allow app users to search by field, skill level, and location. In apps like this, people actually want to track down a legal counsel to help their business or a psychology expert to work with on Instagram Live. You can monetize your mobile network application using a subscription model. For example, premium users may have more convenient advanced search filters. A mobile app for language learning
In any case, even after the peak of confinement, online learning is still popular. According to ReportLinker, the US education app market is estimated to be worth $90 billion in 2021. This is also shown by Statista: "Education" was the third most popular branch of the App Store and generated 8.66% search queries. This information shows that educational apps have vigorous market needs and development considerations, including monetization.
For example, people all over the world love to learn foreign languages, so why not create a language learning mobile app? An app like this should contain video lessons or text-based content focused on material and practice options such as self-assessments and video calls with people from different nations.
It can be quite difficult for new businesses to compete with larger mobile language learning apps, as it will be difficult to attract a reasonable number of people to language exchange calls. However, you can counter this by suggesting free rewards for regular activities in your app. You can also add courses with expert educators to customize the mobile app with in-app purchases or subscriptions, etc.
A mobile application for voice translation
People travel the world for both business and travel purposes. And while we think English is a world language, no it's not. Many people around the world who don't even speak English and many more like to communicate in their national language even with foreigners. So you can develop a voice translation mobile application which can help foreigners understand different languages. It can also function as a personal guide. It can also be a way to communicate. As a monetization method, you can offer a freemium model that allows users to temporarily access your mobile application for free.
A mobile application for a reservation system
Nobody likes standing in line for a long time. You can help them skip those queues by introducing a mobile booking application. You can allow them to reserve their seat in a cinema or concert and even in their favorite restaurants. They can offer everything in one booking system that allows users to book their tickets for anything from a bus to a concert all under one roof.
A mobile application for virtual interior design
AR technologies are now advanced enough to be used as the basis for exceptional crafted items for different regions. For example, you can launch a mobile app that allows users to add a photo of their bedroom and then "renovate" it with different interior plans: change wall colors, try different things with light, add and remove blinds, furniture, etc. on. This is an outstanding mobile app, although even for a start-up business, you can earn money by collaborating with furniture stores or interior design consultants.
A mobile application for cooking recipes
There's no doubt that people around the world are focused on nurturing their hobbies, nurturing their lifestyles, and being at the forefront of cooking for both. The days when people ran away from the kitchen are long gone. The pandemic has encouraged young people to build a healthy lifestyle, whether it's making a Dalgona coffee or organizing a home-cooked dinner at home.
Keeping in mind the growing ubiquity of home cooking, go ahead and develop a cooking recipe application with nutrition tips. You can also add feed and chat features that allow users to share their cooking recipes and food photos with each other. Cooking is a daily activity, so your mobile app users would like to see an application with recipe-based categorization of popular foods to ease their daily existence. In addition, amateur chefs have the opportunity to become specialists. You can monetize your mobile app by collaborating with food companies or offering subscription models.
Simple mobile reading apps are really well known – for example, IReader, the biggest mobile reading app in China, had 87.5 million active readers in December 2021. Anyway, to compete with those big players, you can focus on more specialized content. You can create a mobile reading app that features content with children's books, non-fiction, 20th century writings, or obscure and intriguing works. Create a library and distribute audiobooks or translations in different languages ​​for reading and vocabulary practice. Also, if you need to customize your reading app, set a limit on the books that can be accessed each month and add additional payment choices depending on how bibliophile the mobile app user is.
A mobile application for social dating
Based on the Global News Wire report, the dating mobile application market has been developing steadily and will continue to thrive. In 2020, total revenue from mobile dating applications was $3.08 billion. The biggest players available in the US – according to the MAU are Tinder and Badoo. 48% of dating app users have their profile in one of these apps. As such, it will be difficult for new businesses to cope with the existence of such large mobile apps like Tinder – which is why we recommend focusing on niche markets. For example, according to the OnePulse 2021 review for the Wall Street Journal, 35% of people aged 16 to 24 have used dating apps to socialize in the past few months.
Huge market players have seen the need to socialize partner selection – like Bumble, which added its BFF mode long before the pandemic hit. Either way, there's always a need for "friendly" apps in specific niche markets – and that's where new businesses can thrive.
A mobile application for a healthy lifestyle
Lifestyle mobile applications are growing faster than ever. According to the Sensor Tower report, US-based people spent nearly $300 million on similar types of mobile applications, and the number of mobile application downloads for this category has surpassed 151 million.
Considering this trend of mobile applications in the industry and the concise and comprehensive health due to the pandemic, a mobile application for a healthy lifestyle might be one of the popular ideas for mobile app development in 2022. Your application can provide various functionalities , such as a calorie burn tracker, a chatbot with exercise recommendations based on users' lifestyle, and a custom feature that allows users to browse and connect to nearby swimming pools, spas, gyms, and running parks, etc. based on their location. The mobile app is monetizable, allowing various fitness instructors to post their workout sessions and provide video sessions to other users to build a healthy lifestyle through the paid subscription. You can even allow individuals to promote their health clubs, exercise equipment, and nutritious food products through your mobile app platform.
Even though the mobile app seems to belong only to mobile devices, you are wrong. There are different types of mobile app development that you need to know about.
Types of Mobile App Development
If we only talk about the main types of mobile app development, there are 4 types of mobile app development.
Native application development refers to the mobile application developed for specific mobile devices or operating systems. The operating system can be Android, iOS, Windows and so on. The native mobile application only works on the devices it was created for. Just like any other person, you should think about the purpose of having a native mobile app if it only represents a specific operating system. Well, let's discuss that too.
Benefits of native mobile app development
Exclusive user experience
If you ask the professional app builders, they will all agree that native mobile app development provides the best user experience that no other mobile app development can offer. Because they're built with platform-specific languages, APIs, and tools, they require less processing time and typically run faster than usual. They can provide user-friendly app experiences due to preloaded app functionality and faster load times. Furthermore, they can provide a unique user experience, even with many features and functionalities.
There is no rocket science that understands that every mobile device has its own default applications. When you develop a native mobile application that works for a particular operating system, it will usually look exactly the same to users. It's like the apps that are on the device as of now. This kind of consistency and similarity is important considering that it provides a more realistic user experience. Non-native mobile apps will try to copy the look of a local app, but it will never be exact, which may seem "off" to customers. It misses the point of creating that sense of community among app users.
Vulnerabilities are highly dependent on the operating system and code quality of an application. However, the dangers are greater for different types of mobile applications, such as hybrid mobile applications, as not only are you dealing with significant weaknesses for the programming language used, but at the same time you are open to weaknesses affecting browsers web. With native applications, security and data assurance are usually more reliable.
When to use native mobile app development:
It is great for a gaming application that allows app developers to provide a natural encounter for gamers. It also improves the performance of the app which is a basic need for such applications.
If you want to use the full features of a mobile application, you can choose the native application. Full use of GPS, camera and other functions can provide excellent user experience.
The native app is useful for highly secure apps and those with a single code base.
Native mobile app example
Scan to go
WhatsApp
Spotify
Development of hybrid applications
When it comes to hybrid apps, these mobile apps are a mix of web apps and native app development, thus providing the best scenario. What people love about hybrid apps is that unlike native mobile apps, hybrid mobile apps can handle multiple devices and operating systems, which obviously saves time and money when development of hybrid applications.
Benefits of hybrid app development
Because hybrid mobile applications merge the technology of both web applications and native applications, the customer experience is reliable at all stages and better than web applications and PWAs (Progressive Web Applications). They're also lightweight, so you can imagine that UI components and graphics should load faster than the others.
Like PWAs (Progressive Web Applications), which are also platform independent, hybrid applications offer the ability to create more than native applications. There is a compelling reason to create different code bases for different working frameworks. Capability for hybrid applications with a single codebase.
Hybrid mobile applications are known to be fast and performant as they do not rely on network communication. However, graphics-heavy applications, similar to high-quality games with extreme animation, are likely to perform better as a native application. By the end of the day, native code will be perpetually faster than HTML and JavaScript.
When to use hybrid mobile app development:
Problems with the Extended API? Hybrid applications don't require too many APIs, and you don't have many third-party integration issues.
You can use the app for various mobile app functions such as in-app advertising, shopping, etc. All customization perspectives are accessible with the hybrid application.
Application developers can port these applications to different operating systems. You can launch the mobile app on different devices and operating systems at the same time.
Example of a hybrid mobile application
Web application development
Web applications don't need a long description. Web-based mobile apps are those that users can get directly from an internet browser like Chrome, Safari, etc. All that is required from the user is a stable internet connection and the URL that they have to enter in their web browser to access the app. Don't bother to download or install anything unlike native apps downloaded through a Google Play Store or Apple App Store.
Benefits of Web Application Development
Cross-platform compatibility
Most web apps are undeniably more cross-platform friendly than traditional apps. Normally the basic requirement would be an internet browser, of which there are a large number. (Web Explorer, Firefox, Chrome and Safari to name a few examples). Whether you are using Windows, Linux or Mac OS, you can run the web application either way.
The web application development system only needs to be installed on the server, which creates insignificant demands on the end user's desktop. Updating and refreshing the framework is much less difficult, all client updates can be pushed effortlessly through the web server.
Larger, more complex systems provide more information and have separate systems and data sources. In web-based mobile applications, these systems and loops can often be combined, reducing the need for a separate system. Web-based applications provide an extra layer of security by eliminating access to data and back-end servers.
When to use web-based mobile app development:
If your mobile application requires a lot of content, then you should choose nothing but a web-based mobile application.
If your mobile application requires frequent updates which are difficult for app stores to approve. A web application can circumvent this need and the company can present the new application directly to the target group.
Example of a web-based mobile application
Google Application
Microsoft Office
Netflix
Progressive development of web apps
Progressive web apps use similar web technologies to regular web apps, but are undeniably more common and are seen as the ultimate destiny of the mobile web. PWAs have higher usability than standard web applications, which helps them deliver an amazing user experience. Similar to a native application, users can introduce and deploy a mobile PWA application on their devices.
Benefits of the Progressive Web App
One of the best benefits of PWA app development is that it offers extremely similar user experiences to native ones and can use similar native device features like push notifications, geolocation, and camera. PWAs are very similar to common mobile applications, but offer all the benefits of websites, such as access to databases and dynamic information. The ability to use existing systems also adds to the native UX and UI of PWAs, giving them a much better user experience than a mobile website or web application.
You can't access a website without internet access, but PWAs truly offer offline access, which can help increase user engagement. PWAs work separately because they can reserve a site's resources, which is handy when the internet connection is slow or non-existent.
No App Store Submission Required
Another big advantage of developing a PWA app is that you don't have to worry about listing it on the Google Play Store or Apple's App Store, which can be a monotonous process. This also has the added benefit of enabling quick updates since app developers don't need to update to be eligible for listing in an app store. Like regular web apps, PWAs don't have to worry about being installed or downloaded on a device because they are essentially web pages.
When to Use Progressive Web Application Development
If you want to reach your target audience as quickly as possible, progressive web application development can be a perfect choice.
If you want to take advantage of cross-platform app compatibility but don't have a huge budget, PWA development can provide everything you need for your large audience.
Progressive web app Example
But wait a minute, how are you going to decide which type of mobile app development to choose? It depends on various factors and one of them is opting for a top operating system that can help you reach your target audience. So, let's find out which are the best operating systems to choose for your mobile application development project.
Because cell phone operating systems are so customized to the look, feel, and capabilities of a cell phone, many people base their device decision based on the operating system it uses.
Surely you are wondering why we are talking about the mobile operating system, right? Well, during the mobile app development process, you need to find out your potential target audience and what type of device they are using, which can help you find out the mobile application type of your development, such as native, hybrid and so on On.
If we focus on operating systems, some mobile phone operating systems are open source programming and that means that there are no restrictions on what you can download on them or who can develop the software. Open source working frameworks are undoubtedly customizable, while others are limited to the types of programming that can run on the device. So let's talk about the most popular mobile operating systems.
The Apple iOS Multi-Contact operating system that performs various tasks runs the Apple iPhone, iPad and iPod. Makes the Apple Watch a unique product form. Users can download a large number of mobile apps, now available in the App Store, directly to any device running iOS, be it an iPhone or iPad. These include everything from cookbooks to yoga tutorials to games.
Android, owned by Google, is an open source working framework that allows app developers to develop the new application as they see fit. This implies unlimited access for anyone who needs to create applications for the device and imposes almost no restrictions on permissions so that users can benefit from tons of free content.
Android is currently the predominant mobile phone platform due to its huge foothold among a huge range of users. Probably the best elements of Android include the ability to modify different home screens with useful widgets and applications that give you quicker and easier access to the content and features you need to consider. It also has a surprising limit in terms of performing different tasks, with the ability to close projects by simply scrolling through them. Finally, the Android Market, which could be compared to Apple's App Store, offers a very large number of applications, a large number of which are completely free.
After completing the operating system, the next thing to think about is the application development process. But before that, there are various technical things that shape mobile app development processes differently, such as: Let's start with mobile app development languages ​​first.
Languages ​​for mobile application development
Just as we have different languages ​​that we speak and prefer, so does mobile app development. There are different languages ​​that mobile app developers prefer during the development process, which makes the app development process different.
Apple iOS multi-contact, which performs various tasks, works on Apple's iPhone, iPad and iPod. It gives the Apple Watch a unique product shape. Users can now download a large number of mobile applications now available in the App Store directly to any device running iOS, be it an iPhone or an iPad. These include everything from recipe books to yoga tutorials to games.
JavaScript functions
A lightweight, cross-platform, template-based language. Has various built-in functions such as date and time.
Works best with object-oriented programming and dynamic input.
Accurate validation of client-side calculations and user input.
Intended to be the top-level version of Java; Kotlin is a measurable composite programming language used to create trending Android apps. Kotlin can potentially affect other programming dialects, e.g. B. JAVA to build powerful and robust applications. Several popular applications like Trello, Coursera, Evernote and many more are built with Kotlin.
Features of Kotlin
An open source programming language.
Reduce startup time for Android mobile apps.
It has perfect and compact code syntax.
Works well even with operator overload.
Articulated as "C-sharp": This is another general-purpose object-oriented programming language widely used for mobile app development, with significant use for cross-platform and Windows-based application development. C# has everything you need to use other programming languages, such as the Swift programming language, Objective-C, and JAVA. If you want to develop an intellectual and high performance gaming application, this is the best language.
C# functions
An advanced, structured and versatile programming language.
Has built-in function libraries to make it easier for app developers.
Ensures the security of a code structure with type-safe code.
It is interoperable and updatable.
Python app development language is widely known among app developers for developing web applications, desktop applications, multimedia devices, machine learning syntax, network servers and the sky is the limit from there. The language offers incredible library support, robust integration, and advanced control capabilities. Popular mobile applications like YouTube, Instagram, Pinterest and many more are built using Python.
Python Functions
Ensures rapid application development.
Can "glue" existing content together.
Has recognizable and clean code because it uses memory space.
Can help create GUIs using one of many standard libraries.
PHP is one of the most recommended programming language ​​for mobile applications that requires database access. It is an open-source language used for server-side rendering, command-line preparation, and coding applications. Widely used for building e-commerce applications, content-intensive applications, dynamic web applications, and various other mobile applications. A customizable PHP language can be embedded in HTML or HTML5. Various websites like Wikipedia, Yahoo, Facebook and many others are built using PHP.
PHP functions
An open-source, imprecisely interpreted and composed language. Access logs in real time.
It can create error messages with predefined reporting constraints.
It is doable with all datasets and virtually all local servers.
A revolutionary mobile app development language: Swift is an open source programming language explicitly developed to work with the iOS, OS X, and tvOS platforms. The language is adaptable, versatile and can be easily adapted into a secure programming language that allows app developers to add various features to any mobile application. Swift is expressive and fun to work with as a scripting language alongside quality modern frameworks. Some of the popular mobile applications like LinkedIn, Lyft, Hipmunk and many more are developed using Swift.
Swift Features
Provides Xcode – a standalone IDE
Is type safe and helps find errors early in the compilation process.
Built-in native error handling function.
Provides various built-in storage management features
An extended form of the C language, Objective C is a general-purpose object-oriented programming language with additional features such as Smalltalk-style messaging. Objective C is a well-updated and mature programming language and provides exclusive results for application development and macOS and iOS operating systems.
Objective C Features
Works well with static and dynamic input. Smalltalk features offer the same message syntax as natural language.
Automatic waste collector
Objects that are too introspective.
Java is an official object-arranged programming language for Android development. With built-in open source libraries that are immediately available to application developers. Java is not hard to use and has the best documentation and community support. Using the powerful features of Java, app developers can easily create exclusive cross-platform mobile apps, Android apps, games, server apps, embedded spaces, and websites, and that's just the beginning.
Java functions
A powerful server-side programming language.
Easy compilation and interpretation.
Provides exclusive security features for programs.
Provides access to modifiers and the virtual machine sandbox.
HTML 5 is one of the best programming languages ​​if you want to develop location-based mobile apps or web-based mobile apps. This fifth version of HTML is not really a programming language, but a markup language that uses tags to structure and present web page content. The latest updates of HTML 5 offer outstanding features such as multimedia components, cross-platform usability for different projects, and rapid deployment to market. Google Docs, Google Drives, etc. are built using HTML 5.
Features of HTML 5
HTML 5 offers several features, such as vector graphics, which enhance the use of Adobe Flash in site creation.
HTML 5 provides predefined tags for displaying header and footer information, photos, captions, and other similar components.
Removed the use of the "type" property for content and scripts
It also works well with multiple tags and media components to display content.
Ruby is a back-end object-oriented scripting language used in the development of web applications, servers, framework utilities, and standard libraries. Over the long run, Ruby has evolved into a distinct and widely usable programming language with multiple paradigms. Ruby is a functional language that just performs the interactions instead of forcing the program into machine language. Various well-known mobile applications such as Airbnb, Bloomberg, Twitter and Spotify have been developed using Ruby.
Ruby Features
Works with dynamic and duck input.
Has a flexible and compact syntax.
Has various built-in extended libraries of functions and modules.
Exceptionally handles exception and operator overloading.
Frameworks for Mobile App Development
There are different mobile application frameworks, and each of them has its own set of capabilities and shortcomings. As an app developer, you should think about the project requirements before choosing the best app development framework.
React Native is one of the foremost mobile app development frameworks that combines the critical parts of native development with React, a JavaScript library for building various user interfaces of cross-platform applications. You can use React Native Framework in existing iOS and Android-based projects, or you can build an application from scratch without any preparation.
React Native is getting close to bridging the gap between running local applications and the convenience of portable multi-stage application development. A number of popular organizations, notably Netflix, PayPal, and Apple, use the React mobile UI framework.
Benefits of using React Native Framework
Further develop working ability through reusable parts. It also works great in high load applications.
It brings out some consistent quality and takes fewer tries.
Best iOS development framework that helps in performing SEO.
When to use React Native Framework
Mobile app developers with JavaScript and non-JavaScript skills should only be trained with explicit Java for Android or Swift for iOS.
Mobile apps built using React Native
Facebook
Airbnb
Instagram
SoundCloud
Uber eats
Framework7 is an open source cross-platform mobile application development framework for developing various mobile apps that can have a native look and feel. The framework is a basic prototyping tool to support fast-running application models. Strengthen the structure of iOS and Android applications.
This mobile application framework comes with a vanilla JavaScript library in addition to React, Vue.js and Svelte components. It comes with dazzling ready-to-use UI components and unique widgets.
Benefits of using Framework7 Framework
It helps develop faster and more responsive mobile applications.
It offers various tools and components that help app developers improve the development process.
It provides a convenient and innovative mobile user interface to enable app development projects.
Easier to develop mobile applications for iOS and Android without fully learning them.
When to use Framework7?
If you are an amateur mobile app developer just getting into development, this is the ideal framework to use for front-end development. Apart from that, it's a perfect choice for front-end developers who are more attracted to application builds.
Mobile applications built with Framework7
Cyberbrain
HICAPS
Blocks
Kidover
Wappler
One of the most impressive mobile app development frameworks, Flutter is Google's UI toolkit for building engaging natively compiled mobile cross-platform applications directly from a single code base. It is the free and best open source framework for cross-platform app development. Flutter's progressive elements help app developers quickly analyze, build user interfaces, add features, and fix bugs. The gadgets of this mobile application development framework integrate in all major stage contrasts to enable large-scale native execution on Android and iOS. Moreover, like Skia, it has its own realistic graphics engine.
Benefits of Using Flutter Application Development Framework
Faster handling of mobile app events, customizations and delivery
Simultaneous app updates on iOS and Android
Maintenance and creation of new, less complex features
When to use Flutter?
Flutter app development offers fast development time. So if you need to get your app development product in front of backers quickly, Flutter is excellent and probably the best choice.
Mobile apps built with Flutter
Google Ads
Ali Baba
Cryptographer
Reflexive
NativeScript is one of the best open source frameworks for developing mobile apps which works for both operating systems, iOS and Android. NativeScript uses JavaScript as a basis. Additionally, this framework supports two other frameworks; Angular and Vue JavaScript. Mobile applications developed with this framework are typically rich native applications, using similar APIs as if they were built with Android Studio or Xcode.
Benefits of using NativeScript Framework
Save developer development time, cost, and effort by providing customizable app development solutions.
It helps app developers deliver futuristic app development strategies. Simplify staff team tasks
It also allows for the reuse of built-in tools
When to use the NativeScript framework?
NativeSrpit is one of the best frameworks for when app developers need to build native applications with a solitary code base for all operating systems.
Mobile applications built with NativeScript
Workbox
Beachy
Navadra
Radrat
GeekyAnts
Another open source javascript mobile application framework for Meteor JS development is built using Node.js. Meteor JS is the best JS framework for mobile apps that enables rapid prototyping and works with cross-platform code. Meteor is compatible with any front-end JS mobile web framework, including React, Angular Vue, Blaze, and Svelte.
Benefits of using Meteor Framework
Amazing performance even when using monolingual code.
Allows, of course, real-time access.
App developers can benefit from extensive community support.
Seamlessly transform web apps into mobile apps
When to use Meteor Framework?
Meteor JS is one of the best frameworks for developing mobile apps with custom features and functionality.
Mobile application built with Meteor Framework
Hagglemate
Chaser
Wishpool
Writ
Telescope
Chaser
Reaction Commerce
Pintask
JQuery is a fast and fresh JavaScript library that really works without requiring a lot of code structure. It is a cross-platform JavaScript library designed to facilitate the laborious pre-arrangement of client-side HTML code. Various large organizations like WordPress, Google, IBM, Facebook and many more use JQuery framework for their mobile applications.
Benefits of using JQuery Framework
It offers a wide range of community support.
It offers optimized results for effective search engines.
It has a collection of plugins that can make web applications SEO friendly.
It offers extensive support for creating animations and an interactive user interface.
App developers can build solutions that support any browser and version using the jQuery framework.
When to use JQuery Framework
Used in a variety of tasks, including building e-commerce applications for large companies and enhancing presentation pages.
Ideal for rapid prototyping and liveliness, especially if you're new to using CSS.
Mobile apps built using the JQuery framework
Net
OpenTable
Stanford
Ikea Sweden
Disney World
Dodge
Slideshare
When it comes to developing mobile apps that can provide extensive support for iOS, watchOS, iPadOS, and tvOS, the Cocoa Touch framework is one of the best frameworks app developers can use. One of the best things about this framework is that it is built using the Objective-C language. It offers extensive hardware and feature support for macOS computers and iOS devices.
Benefits of using CocoaTouch Framework
Can provide full support for any Apple device and product.
Requires less effort from the developer. App developers can provide engaging animations, networking, and user interface for the app.
It offers various user interface features and functionalities out of the box.
When to use Cocoatouch Framework
If your app development process requires extensive use of interesting animations and features for your iOS device, then using the Cocoatouch framework is ideal.
Mobile applications built with Cocoatouch Framework
Telegram Messenger
Snapchat
ABA English
Zscaler
Saramin
Work Market
Another open source and more popular app development framework, Xamarin extends the .NET development platform with a diverse range of libraries. App developers can reuse their current code and deliver core code across different device platforms. This leading mobile application development framework integrates with Microsoft's IDE and Visual Studio for .NET Framework and is open to macOS users by including Visual Studio for Mac. It offers extensive support for building apps for iOS, Android, Windows, tvOS, watchOS, and macOS.
Benefits of using the Xamarin framework
Delivers best-in-class performance for all mobile apps with efficient native designs.
Provides full support, maintenance, community support and stability for the app development process.
App developers can create fast and efficient business mobile apps that take less time to market.
When should you use the Xamarin framework?
If your project development requirements are more focused on custom UIs than sharing code, Xamarin might be the best choice for that.
Mobile applications built with Xamarin Framework
Picturex
CA Mobile
The World Bank
Fareboom
APX
Alaska Airlines
Swiftic Framework is one of the most outstanding frameworks for developing mobile applications with no code applied and used exclusively for the iOS operating system. It's easy to use and comes with a natural connection point that allows you to develop, manage, deploy and market applications right from the control panel. Swiftic is one of the best choices for a quick development process and the framework supports 3rd party integration along with modern analytics.
Benefits of using Swiftic Framework
Suitable for small business mobile applications.
Provide end-to-end support for small business applications to achieve stable booking with large enterprise applications.
Connect organizations to the online marketplaces they focus on to reach the target audience.
When to use Swiftic Framework
When the application development project requires the development of ingeniously customized mobile applications for unique business needs, such as the development of on-demand drug delivery applications.
Mobile application built with Swiftic Framework
Mount Royal Bagel
Lakeside Fitness Center
Spa Cafe
Clubhouse
Ionic is one of the leading mobile app development frameworks that offers an enhanced way to build real-world apps at scale. It helps to develop secure and powerful mobile applications in less time for any type of operating system or platform. It enables truly local and stunning cross-platform mobile apps. The compelling tools and processes built into the Ionic framework simplify it to deliver a smooth mobile app experience on Android, iOS, and web apps with a single code base.
Business Benefits of the Ionic Framework
Offers a user-friendly and fast application development process.
It provides a dynamic range of useful modules and integration features.
Protect business and end-user information from any form of data theft.
Provides dedicated assistance when you need an Android development facility most.
When to use the Ionic Framework
If your app development project doesn't require heavy features and functionality, then Ionic can be your best choice.
Mobile applications built using the Ionic Framework
MarketWatch
justWatch
Pacifica
McDonald's Turkiye
Sworkit
ChefSteps
Untappd
The Javascript framework, Sencha Ext JS, provides end-to-end support for developing cross-platform and data-intensive applications that can work seamlessly with any type of device. The framework offers extensive support for developing stunning mobile apps and offers over 140 premium, high-performance, pre-integrated and pre-tested UI components.
Advantages of using Sencha Ext JS Framework
Improve mobile app performance by providing out-of-the-box tools and widgets.
Best framework for cross-platform development.
Customizable to develop mobile apps for any modern device.
When to use Sencha Ext JS Framework?
If your app development project requires a fast development process integrated with enterprise ready elements, frameworks and tools that can work together, then Sencha Ext JS can be the perfect framework.
Mobile applications built with Sencha Ext JS Framework
Ticketmaster app
MilkPay
Governance.io app
EVA
Kaseware app
Las Cumbres Observatory's software
Hospital Aleman app
Apache Cordova (PhoneGap)
PhoneGap UI framework is the latest mobile app development framework, which is based on the identical open source Apache Cordova project. The mobile app development framework enables top app developers to easily develop mobile applications securely in the cloud.
It uses various programming technologies such as CSS3, HTML5 and JavaScript. Top app developers can easily build application store-ready applications using Cordova's UI development framework without the hassle of supporting local SDKs.
Benefits of using PhoneGap framework
Provides assistance in developing hybrid mobile applications using current web development techniques.
Enables app developers to use a single code base across different platforms and devices.
Application developers can test and manage mobile applications using various tools developed by the PhoneGap community.
When to use the PhoneGap framework?
Phone Gap can be the best choice when the application development project requires the development of high-end, feature-rich, enterprise-level mobile applications.
Mobile apps built with PhoneGap Framework
Wikipedia
Paylution
HealthTap
The DHS Program
TripCase
Another Apache-licensed open-source mobile application development framework, Onsen UI is a mobile application development framework that enables the development of HTML5 mobile and hybrid web applications with zero setup time. Mobile application development works with a wide variety of components and user interface parts dedicated to mobile applications. Using this platform can help app developers support iOS and Android operating systems with similar source code. Apps created through the Onsen UI are consistent even on low-end devices.
Benefits of Using Onsen UI Framework
The mobile application developer can use this framework to develop native and hybrid mobile applications.
The best hybrid application framework and deeply doable with different frameworks and technologies.
Provides rapid prototyping of various features and functionality.
Optimize mobile app performance for a variety of mobile devices.
When to use Onsen UI Framework
App developers should use Onsen UI Framework when the app development project requires cross-platform development.
Mobile applications built using Onsen UI Framework
Opal
PopVox
Offcourse Golf
Ski Patrol
Ohalog
Corona SDK is a cross-platform mobile application development framework used to quickly create applications for all types of mobile phones. Application developers around the world can contribute to the core product by researching and adding the features they need.
Corona SDK allows developers to develop mobile apps for different platforms such as Android phones, iPhones, Amazon Fire, iPad, Apple TV, Android TV and many more.
Benefits of Using Corona SDK Framework
Provides improved application performance and stability through automatic compilation at application build time.
Offers a wide range of materials and resources, as well as extensive community support. Wide range of plugins, sound effects, music and graphics.
When to use Corona SDK Framework?
If your app development project requires a faster app development process, the Corona SDK framework can be the best choice for you. App developers can also choose Corona SDK for game development.
Mobile applications built using Corona SDK Framework
Fun Run 2
Designer City
Mandora
Zip Zap
PKTBALL
The Monaca framework is one of those mobile application development frameworks that make it easy to develop HTML5 hybrid mobile applications with Apache Cordova. It combines Cordova app building with user-friendly tools and technologies. The Monaca framework for mobile application development is the most open platform available and ready to be instantly connected to your current work process and development climate. It supports cloud IDE and digital remote form with everything you expect for hybrid mobile app development.
Benefits of using Monaco Framework
Enables the creation of unique, bug-free apps with top-notch execution.
Works with bugfix resolution and test experiments.
It helps create security conditions right in the cloud that works like an on-premises environment.
When to use the Monaco Framework?
If you have a project requirement for a cross-platform hybrid mobile app development project with the use of a specific cloud tool, the Monaca framework should be your ideal choice.
Mobile applications built using the Monaco Framework
ASICS Shoe Finder
SmartEat
BDGest
ScanIt
aPass
Mobile Angular UI Framework is a popular and accurate open source web app framework that helps app developers build enterprise-sized mobile applications. One of the best things about this mobile app development framework is that it uses Twitter Bootstrap and AngularJS which helps to build nice looking HTML5 hybrid mobile apps.
Benefits of using Mobile Angular UI Framework
Provides assistance in creating responsive user interfaces that provide a mobile-friendly user experience.
Have overlays and switches that facilitate communication and interaction with mobile devices.
This mobile HTML structure is immediately understandable and can be integrated into existing corner application projects.
When to use Mobile Angular UI framework?
You can use Angular UI framework if you want to provide attractive and nice features for your mobile apps.
Apps built with Mobile Angular UI Framework
Guezz It
Gunks
iKeyBox
Hotelier News
Zaobao Mobile Website
Appcelerator Titanium Mobile App Development Framework enables and delivers on-premises mobile apps with consistent quality across all platforms. One of the best things about the Appcelerator Titanium framework is that it offers one of the largest and most powerful dynamic ecosystems with broad community support for developing mobile apps for iOS and Android.
Benefits of using the Appcelerator Titanium framework
Provides the best and fastest app prototyping for various app development platforms.
Supported by the community of a variety of app developers.
When to use Appcelerator Titanium Framework?
If you want to code the mobile app once and deploy it on different platforms, Appcelerator Titanium can be an ideal choice.
Apps built with Appcelerator Titanium Framework
Family Dollar

MIT

Comerica

Blackbaud

Avis
The Uno App Development framework is an elite UI platform that enables individual codebase applications for iOS, Android, macOS, Windows, and WebAssembly. Uno framework is the best application development framework that allows reuse of business logic and UI layers in different mobile app development frameworks, be it desktop applications, web applications, hybrid applications or even native applications .
Benefits of using Uno Framework
Offers a wide range of app development support for both single-source and cross-platform mobile applications.
It helps app developers improve the look and feel of mobile applications.
Is a Framework ideal for?
If you are an app developer and have a project requirement to develop a cross-platform mobile application that supports different platforms such as mobile, web and even desktop, you can choose Uno Framework.
Mobile applications built using the Uno Framework
National Geographic Learning

Jean Coutu

Pool Math

Journie Rewards

myVCA

Cineplex
Another open source framework for developing mobile apps, the Ktor framework is an asynchronous mobile application framework that provides development support for various mobile applications including microservice applications, which is just the tip of the iceberg. This lightweight cross-platform mobile application offers an extensible framework and support for both client and server sides.
Benefits of using the Ktor framework
Easily organize and enhance features based on project requirements.
App developers can deploy Ktor mobile apps on any platform
Exceptionally adaptable and lightweight frame
When to use Ktor
If your application development project requires a hybrid mobile application that can support both client-side and server-side applications, you can consider using the Ktor framework.
Mobile apps built with Ktor Framework
Valist

AirREGI Handy SelfOrder

PartsTech

Stacrypt
A mix of trending JavaScript modules used in combination, the Aurelia application development framework acts as a powerful platform for building mobile applications. This mobile application development framework is an open source platform based on open web principles. Aurelia's reference-based style makes it the premier framework for developing components using TypeScript or vanilla JavaScript.
Benefits of using the Aurelia framework
Provides improved performance for mobile applications.
Offers user-friendly test functions.
Offers exceptional expandability
When to use Aurelia Framework
If your app development project requirement requires all-in-one features and functionality, then you should use this framework which supports integration with various plug-ins, modern tools and core functionality.
Mobile applications built using Aurelia Framework
Mobile App Development Process
Now that you have an idea of ​​the languages ​​and frameworks used in mobile app development, it's time for us to move into the mobile app development process. If anyone ever says he can build the mobile app for you by the end of the day; all you get the next day is repeating the same story and end up saying "that's how i got scammed by an app developer". The process of developing a mobile app is not as simple as it seems. The mobile app development process includes all the influencing factors, from finalizing the mobile app idea, to after-sales support to everything in between. Let's take a close look at each step of the mobile app development process.
Capturing Requirements
Every new innovation starts with a thought, and mobile apps are no exception. Whether you just want to have a mobile app presence. Before jumping straight to requirements gathering, make sure you have a clear understanding of your app development needs and that you also have a good reason for developing a mobile app. The requirements gathering process should consider, but not be limited to, your end users' demographics, inspirations, behavioral patterns, goals, and various other elements. You can start gathering customer requirements, learn about their lifecycle, and find out how your mobile application meets their requirements.
Understanding these aspects early on will give you a solid balance sheet, and your clarity will give you and your lenders the security you really need. This stage is critical because during this stage you are laying the important groundwork for what will immediately follow. Do your share of meaningful exploration and conceptualization before moving on to the next stage. Also, another important part of this stage is the competitive analysis. A detailed competitor analysis analysis will help you find out which features and functionality your competitor is missing and which ones should be your exclusive features.
Wireframing
The next phase is to document and wire the application to capture future functionality. Although it undoubtedly looks good to you right now, drawing detailed sketches of the visualized product will help you understand the gist of the app idea. The sketch does much more than just follow its means. It can very well be a powerful communication and collaboration tool. When you're done rendering, wireframing helps sharpen the thinking and steer all segments of the design in the right direction. Now you can focus on a reasonable understanding of how the highlights and suggested thoughts will look in the actual functional mobile application. You should also create a guide or storyboard to show the connection between each screen and how customers will navigate the entire application. Look for opportunities to build your image and focus on user experience.
Evaluation of the technical feasibility
You may have a good understanding of the visuals at this point, but you also need to consider the possibility that the backend frameworks actually want to help mobile application functionality. To know if your application's capability is feasible, you want to access public data by getting public APIs. An application, depending on its configuration (mobile, tablet, wearable, etc.) and another operating system (iOS, Android, etc.), has different requirements. This process will help you understand the usefulness of mobile apps, target and eliminate features, and understand how the mobile app actually works.
Mobile App Prototype
Application prototyping helps you understand how the mobile application actually works and learn about the mobile application workflows and processes. You can create a mockup that gets the app idea into the hands of a client as quickly as possible to see how it works for the most popular use case. You can use approximate wireframes for better understanding. This will help you check whether you are on the right track or not.
Mobile app design
The design process involves two main factors; User Experience (UX) and User Interface (UI). While UX focuses solely on the interaction between design elements, UI focuses on the look and feel of the mobile application. This is a multi-step cycle with its different stages of evaluation. What you get are plans and visual guides, advising your UX designers on the imagined final app design and how the interaction should move, feel, and convey. And keep in mind that you'll need to take multiple screenshots of screens with different button placement, layout navigation and other visuals, and so on. It will help you to get better and unique mobile app design. Planning your application will ultimately be a multi-step process and the results should be a clear visual direction that reflects the end result.
Mobile app development
Once you're done with the final design of your mobile app, it's time to give a legit outline to your dream mobile app idea. This interaction includes the coding part and the real confirmation of your mobile application. The development stages of the mobile application integrate various features such as establishing the correct development cycle, developing different code components, testing primers, and making the mobile application users can install and use at ease. A single development project would require coding, developing the structure, and setting up the mobile app development ecosystem. Most mobile apps consist of three segments of the development process, namely: backend development, API integration, and frontend development.
Mobile Application testing
As the development of the mobile app progresses, the app goes through a series of mobile app testing phases. In the initial phase, the main utility, although present, will not be tried, the mobile application will be riddled with bugs, and non-essential features of the mobile application are currently non-existent. In the follow-up phase, a large part of the proposed functionalities of the mobile application will be consolidated. The application has undeniably gone through light testing and bug fixes, but at least a few problems could arise. From the final stage, the application is handed over to a specific group of people for serious testing. Once your mobile application has passed this stage, you can move on to beta testing. The group of beta testers will present the analysis, usage and review of your mobile application on bugs and various other improvements of the mobile application. After the bugs are fixed in the next stage, the application moves to the final stage of the app development process; implementation where it is ready to be available for use in the market.
Deployment of mobile applications
It's time to get your mobile app used by your target audience. You can choose your day when the mobile app is ready to launch. However, keep in mind that different app stores have different rules that should be followed. You can follow these steps and launch your mobile app. But that doesn't include that as an end. It's a start. Once users start using your mobile app, they'll leave reviews about things they like about your mobile app or things they'd like you to update. Keep track of these little things and act accordingly.
Even after your mobile application is deployed, your mobile app requires regular maintenance of your mobile app. Ignorance of mobile app maintenance can affect your mobile app, brand image and everything in between; so to speak your entire company.
Why is Mobile App Maintenance Important?
Once the app development team has delivered the final working mobile app to you, it is now your responsibility to maintain your mobile app and keep the flow of users to your mobile app intact. You must be wondering why you should maintain your mobile app, so here is an explanation of how mobile app maintenance can help you.
Maintaining the audience base
The moment you listen and work on user feedback, pain points, and suggestions, they feel valued. You continue to use your application. It can be one of the best and most established forms of advertising known as word of mouth. This can help you build a more accurate and loyal audience base that sticks with your mobile app.
Best place in app stores
If you continue to maintain your mobile app, you will most likely get a better spot in the app store. Google Play Store and Apple App Store see this as a sign of their commitment to users and appreciate efforts to rank higher on the platform. This ultimately leads to higher positioning, higher downloads, and higher app revenue.
Longer mobile app lifespan
If your app perfectly follows all app development trends, it increases the chances of being the preferred choice of users regardless of the competition in the market. On the other hand, if you have never followed or updated your application, it will soon lose its footing and be abandoned.
Improved security
Since most mobile apps request personal and financial information from users, it is the responsibility of the app owner to protect this information from any kind of data theft. You can protect your mobile app from any type of malware attack by maintaining it regularly. It also increases the trust of your app users and helps you get more app downloads.
Best Business Bloom
By implementing new innovations in the app's current features, you can expand your audience. You can compete with people who have never tried to maintain their mobile application since its launch. Moreover, such changes allow you to impress customers longer. With this in mind, you can bring better blessings to your business with a well-maintained mobile app.
Although it is good to maintain your mobile application well, it does not mean that you update your mobile application often. It can confuse your users and cause your mobile app development to fail miserably. There are many other things that can go wrong with your mobile application. Let's see how minor errors can affect the mobile application.
Reasons Why Mobile Apps Don't Work
If you're wondering whether investing in the mobile application will take you to the top of the Google Play Store or the Apple App Store, then you're in denial. You must understand that many mobile applications not only do not rank well in app stores, but also lose the entire customer base of companies. We're not saying this to stimulate your thinking, but to warn you not to make stupid mistakes that could be the reason your mobile app idea fails. There are some things you shouldn't do with your mobile app, such as:
Inappropriate app idea
Most mobile apps as we see them today are replicas of some famous apps. Users already have an existing mobile application that offers exactly the same services and meets the same user needs. Users crave progress and the inability to think of anything imaginative leads to disillusionment and loss of confidence. You need to come up with a new idea that will attract more users and address their issues. When you have a unique creative thought, you are ready to make it actionable.
The idea of ​​a mobile app for the sole purpose of making money can be the biggest mistake. Its main motive should be to constantly tackle a problem that exists among the users. Advertisers play a fundamental role in this situation; Your market impact study shows the real needs of users, which will then be your model for the development of applications.
Unclear knowledge of target audience
Even though it sounds like a small step, a lack of understanding of the target audience can be the weak point of your mobile app. You can miss your actual user base if you have a vague idea of ​​the target audience. There are several things to consider when determining your audience, such as age, location, audience characteristics, and many more. You should consider creating an application that offers easy-to-use mobile app features for every age group.
The user must feel connected to your application. If you fail to target your core audience correctly, they will no doubt under-represent your thoughts; your application will never reach the right people which can derail the whole idea of ​​app development.
Don't consider other mobile app platforms
If you think there are only two platforms; iOS and Android, then your idea for a mobile app is doomed. Even if you think you're okay with targeting one of these platforms, you should seriously consider the alternative platform and have good reason to ignore one of these platforms. The number of Android users in the world is high, but the popularity of iOS operating system is crazy. Along with all these, various application users prefer a web application for their Windows or Mac system.
Mobile app features
Mobile app features are one of the ways to win the hearts of app users. But that can be a flip-flop if you don't offer a significant number of features. Your mobile application must provide all necessary functionality and only; Offering too many or even less features can annoy app users and increase mobile app abandonment rate. Assuming you were too specific when adding features to your app could also make a nasty difference in making your app missing. The number of features of the mobile application should be selected after adequately studying the usability of your application as well as the devices on which it is intended to be used.
Lack of understanding of user experience
During the time spent glorifying user experience, mobile app developers often make it a complex issue for app users. We truly live in a fast-paced world where no one has the time and patience to stop for a moment or two and figure out how to use your app, especially when the world is full of other easy-to-use options accessible around of them can . Also, if you expect them to invest so much energy, you are definitely investing resources in an unsuccessful mobile application. For an application to be viable for the users, it is really necessary to segment the target audience based on a clear understanding and their consistency with the evolution with the trends.
I can't keep the gist of the app idea
Do you opt for a mobile application with which users can only communicate via SMS? no emojis, no media sharing anything else? No rights? This is what you can call the essence of the mobile app. Even if you focus on the mobile application features, there must be some features and functionality that you should have in your mobile application. They help improve user interaction with your mobile application. If you have an application that doesn't provide any means of communication or feedback to the customer, no doubt they will be less than enthusiastic about using it.
Underestimating the importance of backend support
It especially applies to applications aimed at the e-commerce market or at least gaming applications. To keep your application stable, you need solid backend support. With cloud innovation at our fingertips, it's time for faster and better ways to support and store. In some cases, the applications could not handle the incoming traffic, which affected the business and provided an incentive for a longer period. Another perspective to consider when looking for a powerful backend is versatility. Versatile backend admin will change based on traffic flow over a period of time.
Eliminate the app marketing process
This is the most common mistake app owners usually make – promoting your app after it's created and submitted. A little promotion never hurts an application. You can really leverage social media and even request that your opportunities share comments and thoughts on what they would like for the application.
Build some excitement for the app launch before the actual mobile app launch. It supports building a marketplace prepared for your application so you don't have to work later to make it visible to your core interest group. The mobile app launch event is also very smart, assuming your target audience is already discussing your application. However, at that point, make sure your application offers the features and functionality you were advertised to have.
Ignorance of app performance
Unoptimized applications are always a losing situation and there's not much chance of them winning with the latest influx of mobile apps constantly flooding the coast and in the long run adding to the list of reasons why some applications don't do. triumph over all imagination. Mobile app performance is a systemic methodology and should be optimized rather than blowing up the entire mobile application.
Ignore user feedback
Your mobile application exists thanks to your users and there is no other explanation for this. Failing to notice their thought process on your app can lead to an app bug. Since your application is available in the market for public use, you are constantly trying to offer it to your customers without understanding that you should also focus on the problems they are facing. Fixing these issues for them is crucial to onboarding users into your mobile app.
Mobile App Development Costs
Even if you fully understand the entire mobile app development process, you might not have a clear idea of ​​app development costs. As the mobile app development cost estimate differs based on the features and functionality of the mobile app, the resources used throughout the app development process, and various others. We can still get an idea of ​​the estimated cost of development. Let's scroll through it.
Basic mobile application
Standard mobile applications such as clocks, calculators and small games are the least expensive applications to develop. These mobile applications do not require many features and functionality or back-end development and take about a month to complete. Of course, these types of applications aren't terribly popular these days.
Standard mobile app development costs: $10,000 to $15,000
Data-Driven Mobile App
Data-driven mobile apps are those that retrieve, examine, and serve a lot of data to mobile app users. Mobile apps such as weather apps, calendars, maps, and various other things fall into this category. These types of mobile apps have lost their value in recent years and most of them are embedded in mobile phones. How much does it cost to build a data-driven mobile app?
Cost of developing a data-driven mobile app: $15,000 to $20,000
Mobile authentication app
A mobile application such as loyalty programs that require a user verification process and the use of custom data fall into this category. These mobile applications require users to log in in order to access the features and functionality of the mobile applications. These mobile apps use user data to provide accurate information. This is a more modern and therefore more expensive project that requires user management.
Mobile authenticator app development costs: $40,000 to $80,000
Social network mobile application
The most popular mobile applications such as Facebook, Instagram, LinkedIn, etc. fall under mobile social networking applications. They have to deal with a large number of third-party tools and plugins and allow users to share data flawlessly. All of this requires strong backend support and a large amount of investment. How much does it cost to create a social networking mobile application?
Social Networking Mobile App Development Cost: $40,000 – $60,000
Mobile application for e-commerce
Mobile applications for e-commerce stores, such as Amazon, Alibaba and so on, require the precise implementation of various functions such as login, logout, product page, cart management and payment management, which is just the tip of the 'iceberg. keep in mind that each mobile ecommerce application has different features and functionality. The cost of ecommerce mobile store development varies according to this.
eCommerce Mobile App Development Cost: $20,000 to $50,000
On-demand service app
Online food delivery, taxi booking, medicine delivery and various other mobile applications that provide a platform to connect service providers with end users fall under this category. Similar to an e-commerce mobile application, the cost of developing an on-demand mobile app depends on the various features and functionalities of the mobile app.
On Demand Mobile App Development Cost: $30,000 – $70,000
Market mobile application
Mobile applications like Airbnb are known as mobile marketplace applications. They contain several features and functionalities of on-demand mobile apps and e-commerce stores. The development of online marketplaces is much more important than e-commerce stores.
Marketplace Mobile App Development Cost: $15,000 – $50,000
Mobile gaming application
Mobile gaming applications can be as small as Snake-Ladder, Ludo, Rummy or Poker to the latest technology based gaming solution. The cost of a mobile gaming application varies according to the features and functionality of the solution.
Mobile Game App Development Cost: $50,000 – $200,000
IoT mobile application
The mobile app connected to IoT devices allows users to control and manage their devices in a remote environment. The cloud environment, the accessibility of various mobile features and remote management certainly affect the development costs of the app.
Mobile IoT App Development Cost: $50,000 – $300,000
NFT Marketplace app development
Authorizing and exchanging digital artifacts such as domain name, art, tweet, audio track, mem or photograph as NFT token requires most authentication, features and functionality which can cost a bit more than normal mobile app development .
NFT Mobile App Development Cost: $60,000 – $300,000
Metaverse Development
One step further into the world of AR and VR, people live in the world of Metaverse. Gaming, real estate, entertainment, and various other industries can enhance their services through Metaverse-based mobile applications.
Metaverse Mobile App Development Cost: $60,000 – $300,000
Mobile App Monetization Methods
Obviously you are not there for a good cause. If you have invested that much in your mobile application, you should be earning some money from it. But first of all keep in mind that earning from mobile application shouldn't be your only motive and secondly no mobile application will help you earn billions from day one. Using the right monetization method in your mobile application will help you make your mobile application your main source of income. Let's take a look at the monetization methods you can integrate into your mobile apps.
In-app purchases
Allowing your users to make an in-app purchase is a great way to monetize your mobile app. If your mobile app is free to download, just like the other 95% of mobile apps on the Google Play Store or Apple's App Store, in-app ads offer an unassuming monetization strategy that can improve user experience. Most gaming apps use this monetization mode in their mobile apps.
Before offering in-app purchases to your target audience, think about how you can improve the customer experience. The best in-app purchase will also beat less considering the additional benefits users acquire. With that in mind, it deserves your chance to strike the right balance between an outstanding free app and reasonable benefits through in-app purchases.
Free pattern
Whether or not your app is allowed to download, you can monetize your mobile app by offering a freemium model to your users. This allows you to provide an alternative experience for paying users and those using your freemium service.
When setting up a freemium model for your mobile app, you aren't limited to a "win big or lose" approach. Depending on the contribution of your application, it may make more sense to set up several freemium models with different levels of value. For example, you may need to offer free service, basic subscription, and premium support for different types of users.
The advertisement
The most popular way to monetize your mobile apps is through in-app ads. This technique provides a significant revenue stream for apps that need to stay in app storage for free. Either way, if you choose to advertise on your mobile app, you should familiarize yourself with the company's wording and how to go about monetizing advertising.
There are three types of in-app advertising models; Cost per thousand impressions (CPM), Cost per click (CPC), and Cost per action (CPA). Also, to avoid common pitfalls, ask basic questions before running in-app ads. For example, ads that don't fit your business can harm your reputation. Slow and expensive ads can destroy user experience, disappoint users, and fail to deliver satisfactory conversion rates for advertisers. However, 78% of shoppers will happily recognize mobile ads that apply to their preferences, so these pitfalls can be avoided by offering the right formats and partnering with relevant advertisers.
Cooperation
Many people also know it as influencer marketing; Partnering with sponsors and associations can be a viable method to monetize your mobile application. If you have a huge user base or have built a crowd of people in a specific niche, brands may be keen to use your mobile application to connect with their target audience.
Connecting your users with sponsors and trusted partners can be a mutually beneficial situation. In addition to being able to monetize your application, you are also connecting your users to a brand they may find useful. For example, if you have a mobile application for cooking recipes for vegans, you can collaborate with like-minded contributors, giving users a top recommendation and building brand awareness.
Paid mobile apps
The first and most important monetization method that could work for your mobile app is paid mobile apps. However, keep in mind that this monetization method might not be the right one for various mobile app ideas. Especially if there is already a mobile app that offers exactly the same features and functionality for free. The paid mobile app should provide users with outstanding features and functionality that prove the value of spending a few dollars on your mobile app. As an example, we can consider PhotoPills and SunSurveyor as an example. They are one of the most beneficial mobile apps for photographers that present photographers with exclusive details like sunrise, sunset, moon phases, star positions, etc. which can help them take accurate photos.
Trends to Consider for Mobile App Development
Mobile apps have enhanced the user experience by integrating various trending technologies. You too can improve the user experience by adopting these trends mentioned below. These trends are not just passing trends, but the future need for mobile applications. You can stay ahead of the competition by incorporating these trends into your mobile apps.
Blockchain
Blockchain has made incredible progress since the invention of cryptocurrency. This innovation is currently shaping different industries in different ways, including securing clinical data for supply chain management and logistics management. It also plays an important role in mobile apps, making it an exceptionally impressive development trend for mobile apps. Decentralized applications (dapps) are innovations based on blockchain development that allow users to have more control over their data by forgoing the requirement for centralized intermediaries to oversee it.
The rapid development of cryptocurrency has opened up a new world with more secure blockchain-based wallets that allow users to protect their forms of money (e.g. Bitcoin) with enhanced security principles.
Applications for foldable devices
Going back to the game of the 2000s, foldable mobile devices certainly don't seem to be just a small part of the overall cellphone industry, just like last time. According to Statista's report, 50.1 million foldable cellphones will be shipped worldwide by the end of 2022. There are possible premises for this: convenience improvement and interface evolution, as well as the possibility of including the devices as a phone and at the same time as a small tablet. Users will appreciate how they can bend the screen at will. This is a really impressive reason to stay on the cutting edge of technology specifically for the mobile app.
The introduction of 5G
Yes, we know 5G isn't much of a buzzword these days. This has been the talking point of top app developers over the past year. These are all markers, after it became a popular phrase we have seen a huge increase in securing 5g innovation around the world.
5G connections are expected to reach over 40% of all connections in Europe and 15% of all mobile connections worldwide by 2025. year. So it's no surprise that keeping up with 5G standards will change the world of app development as people everywhere will expect mobile applications to run blazingly fast.
AR/VR integration
The global AR and VR market is no longer a trend, but a necessity for developing mobile applications that undoubtedly improve the user experience. Various industries like retail, e-commerce, markets, gaming, entertainment and many more can enrich their mobile application through AR/VR integration. Mobile app developers can make mobile app development and design more mainstream by leveraging this revolutionary trend that can provide better user interaction and experience.
AI/ML
Many organizations in various industries are currently using AI in developing AI-assisted mobile application features such as speech translation, face detection, data automation and much more to provide a more personalized user experience , broadcasts, substantive and more. When it comes to machine learning, it has been proven to help mobile application development. For these reasons, you'll see more organizations leveraging AI and machine learning to build innovative applications that understand user behavior, monitor daily customer activity, and deliver better outcomes without providing proper guidance.
Super Apps
Super applications fill like a biological system, in which different exercises such as working, shopping, paying and social networks can take place simultaneously. The mobile application works more like a platform where users can interact with others, browse their profiles and view their feeds. The first thought of the dinner app was initiated by WeChat. WeChat allows users to communicate with each other, make payments and interact with each other and much more on one platform. Several other mobile applications like Facebook, Whatsapp and many more are slowly and steadily moving away from the "one app – one purpose" approach. As we can see, Supper app is definitely the future of mobile app development.
Corporate mobility
In the midst of the Great Shutdowns, many companies are having to reclassify their hiring and working patterns. Offering remote working choices with the ability to use individual mobile phones is becoming another norm. The mobile workforce allows employees to work more flexibly, such as from mobile devices, and has been shown to contribute to efficiency and job satisfaction.
Mobile business applications are developed in light of business and enterprise needs, such as collaboration efforts, HR, or marketing automation. It has been found that around 85% of global organizations have relied on their employees' devices to ensure market intensity and business connectivity during the Covid pandemic. With the growing adoption of BYOD (bring your own device), the use of cloud automation has dramatically changed the way we work.
Since the adaptability of the work environment is important for employee retention and satisfaction, it is no surprise that mobile apps will be one of the strong trends in the world of app development in the near future.
Apps on demand
On-demand mobile application is one of the trend that we use in daily life. Food delivery mobile apps, medicine delivery mobile apps, grocery delivery apps, taxi booking mobile apps and various others are part of on demand mobile apps. Even as we use on-demand mobile apps, the on-demand world will continue to grow and generate $335 billion by 2025. On-demand mobile apps will shape all other industries like logistics, beauty, transportation, e-commerce and many more with more advanced features and functionality to provide better user experience.
Types of Mobile Applications on Demand
Food delivery app development
Grocery delivery app development
Development of the taxi booking app
Developing cloned apps
Development of eLearning apps
Dating app development
App development for fleets and logistics
Video streaming application
Development of a drug administration app
Fitness app development
Health app development
Appointment booking app development
All the above things make one thing clear, if you want to be a leader in the industry, you have no choice but to have a mobile application integrated with all the trends and technologies. And a mobile app development company can give you a chance to shine. Once you approach the best app development companies with your app idea, you will come in contact with various people who claim to be part of the app development team but who should be part of the app development team. app development team?
Who Should be Part of the Mobile App Development Team?
Mobile app development companies always have a team of experts who help their clients bring an app idea to life. Different app development companies have different employees and skilled people in their team, but most of them have all of the below people in their app development team. Product owner
Every mobile app idea has a product owner. The product owner can be the person who came up with the idea, in many cases it's an individual, but sometimes it can be a team of people who came up with the idea and contributed to the brainstorming process. The product owner is responsible for providing accurate information about the features, functionality and operation of the entire mobile application to the app development team.
Business Analyst
A Business Analyst or BA is someone who reviews business requirements and helps define the right goals so that the development approach is ideal for your outstanding app idea. Specifically, a BA will foster exposure to understanding your app idea, disseminate practical and non-useful requirements, gain project development cost estimation, and help prototype an intuitive interface. All in all, BAs are an important part of the app development team. They generally remember the business evaluation, relentlessly review the development process, and help customers achieve the goals that have been talked about from the very beginning.
Project Manager
A project manager or PM is responsible for managing the entire mobile application development project and ensuring that all final features and functionality are ready on time within the established financial and quality plan. The project manager is responsible for making the app development process smooth and accurate.
UI/UX designer
A UI/UX designer is another important part of the mobile app development process. This person is the one who makes your end product feel instinctive, easy to use and appealing. They design every feature of your mobile app while ensuring that everything in the app is enhanced to provide the best user experience for increased user engagement.
Mobile application developer
Next comes the mobile application developer. Developers are people who turn all UI/UX formats into a working mobile application. Therefore, they should be comfortable with your frameworks of choice, third-party languages, and even cross-platform tools. The mobile app developer can be a team of developers depending on the project requirements. You can hire an app developer team that consists of different developers, such as iPhone app developers, Android app developers, front-end developers, back-end developers and so on according to your project requirements.
Quality control engineer
Finally, a Quality Assurance Engineer or QA specialist, or simply tester, is the one who makes sure your mobile application works. This is an expert who, as the name suggests, is responsible for the quality of your mobile application. As a result, a QA Engineer ensures that your application runs well without bugs, configures with different devices and platforms, and largely meets all requirements.
Requirement Gathering
We start our project by prioritizing gathering requirements, resources and information

UI/UX Development
We use the latest design tools to create captivating and mesmerizing designs that make it the ultimate user-friendly experience.

Prototyping
Once the design is complete, you receive a prototype that is sent at the beginning of the product development process.

Development
Mobile app/web/blockchain development is starting to use the latest tools and technologies transparently

Quality assurance
X-Strategy values ​​quality and provides a 100% flawless application with no compromises.

Implementation
Once you've tried it and gone through all the processes, your app is ready to launch on the App Store or Play Store.
Award winning Dental clinic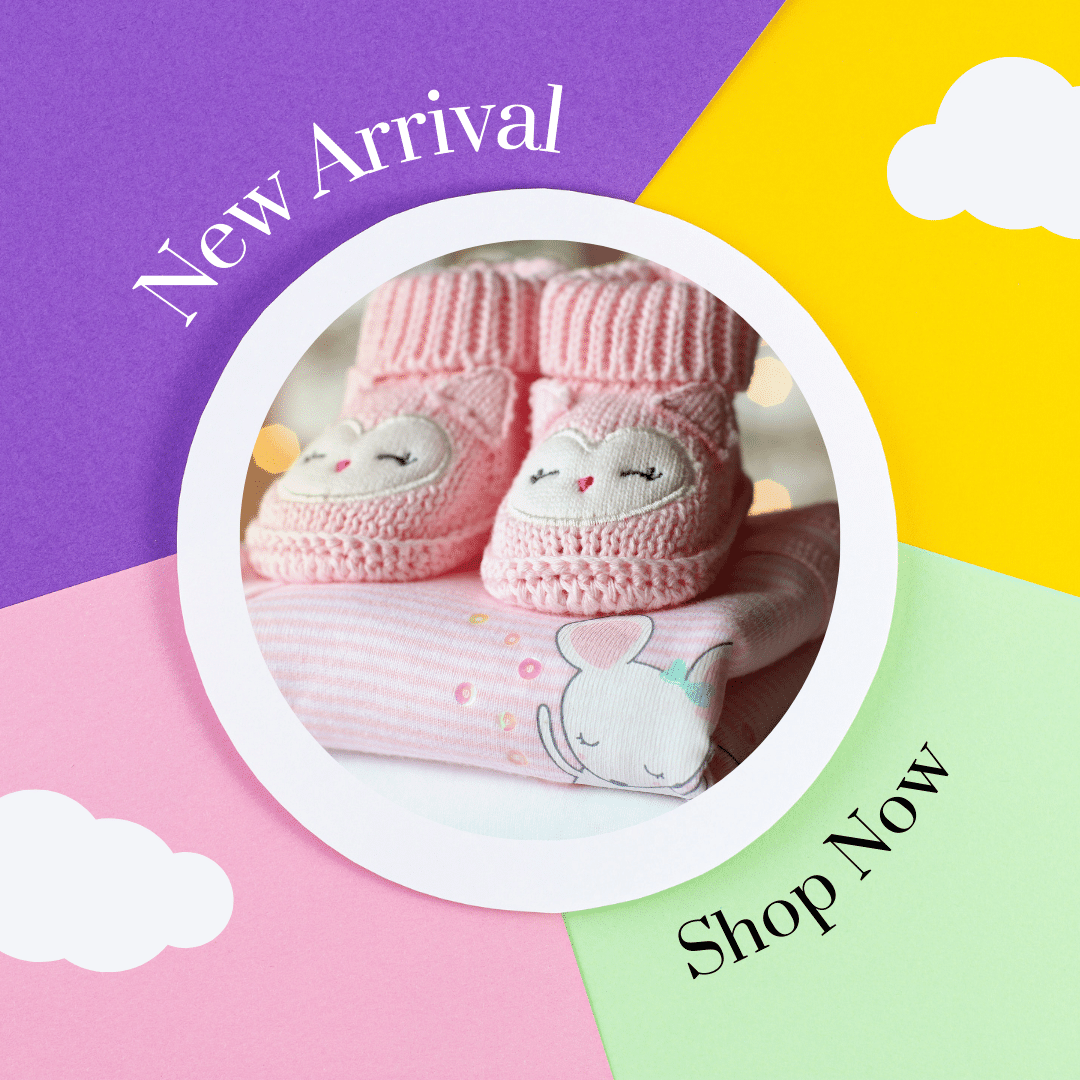 Children's clothing online store

.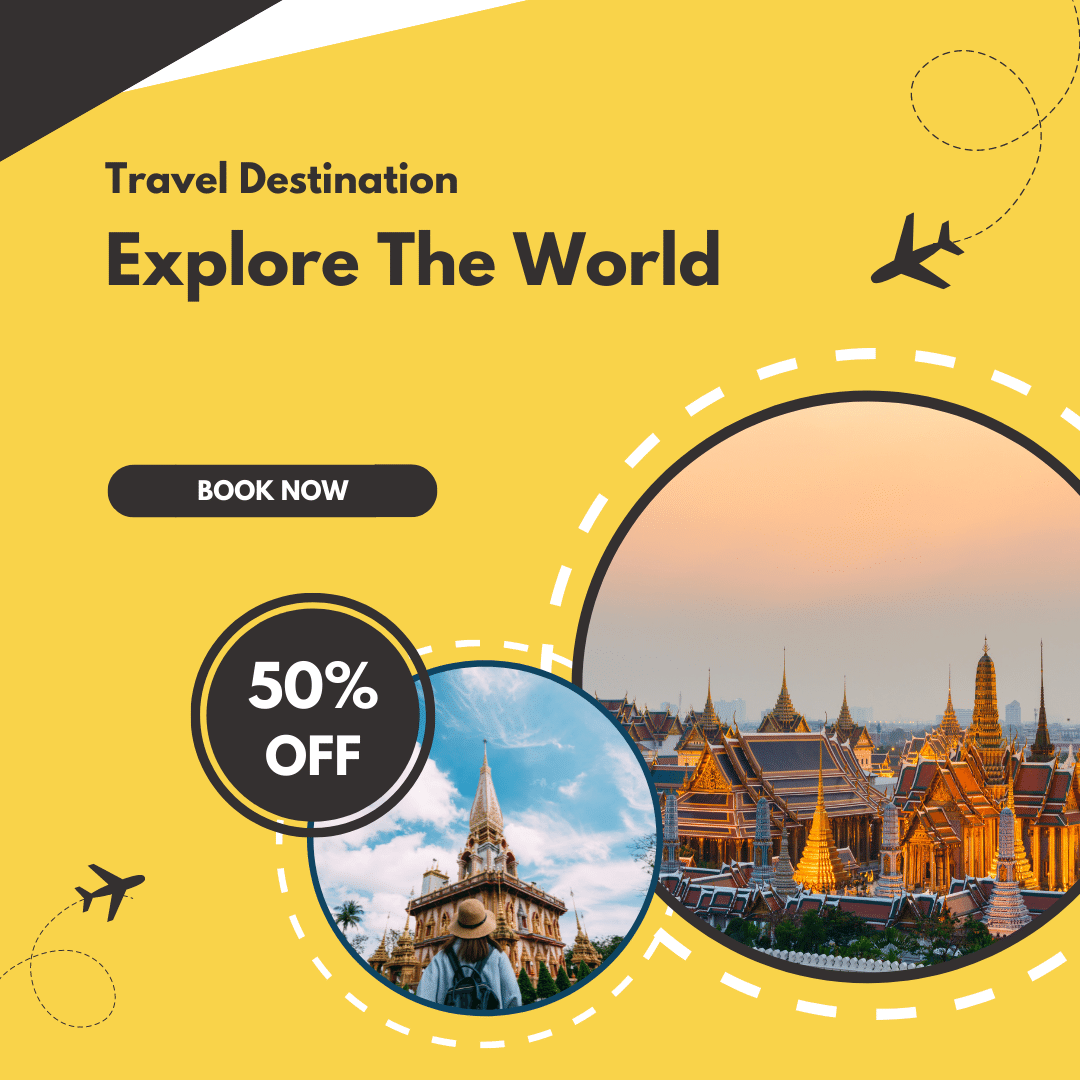 Building envelope solutions for all of your Roofing.
It is important for every organization, whether private or large, to produce a large amount of information at every customer touchpoint. Every organization needs a database to store large amounts of data, even this type of data...
Learn how we can accelerate your Business metrics