Make the best use of Flutter during the app development process.
The best of Flutter app development is used by X-Strategy Services create entertaining iOS & Android app Development with native performance & experience for users. We are the leading provider of flutter app development services and have achieved quality improvement in delivering products. We always have interesting and impulsive iOS and Android apps available because of our talented team of flutter app developers. With the use of next-generation innovative mobile apps, we can push your company to the top of the market.
You have already found the expert opinions in almost everything related to the development of complex applications, therefore there is no use in continuing your research. Developers who have already produced multiple mobile applications are on board at our Flutter app development company. They are only waiting for your suggestion, and it is entirely up to us to carry it out. With the help of the Flutter software development kit, we can build excellent cross-platform applications with lots of features and excellent usability.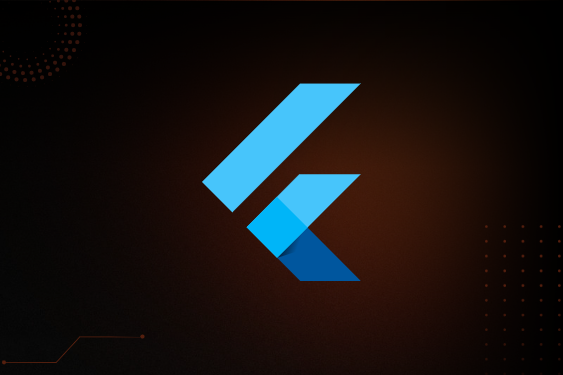 -Our Partners-
People Who Trust Us
X-Strategy Services can help you take use of the potential of Flutter app development.
We are aware of how important and beneficial it is to present your brand to the customer in an unique way. Companies always benefited from effectively presenting their brands across multiple platform. The best method to provide your brand a unique and crossplatform view is through flutter app development.
X-Strategy Services has a team of talented flutter app developers who have a strong understanding on the Flutter tech stack and can provide Flutter & native replica benefits. As a result, we get the feature-rich Flutter SDK and the beautifully designed app, both of which are supported by powerful, flexible user interfaces and strong structure.
As a leading flutter app development company in the USA and India, we are passionately dedicated to developing cross-platform mobile apps with rich and smooth user experiences and ensuring that our final consumers find attractive and functionally rich mobile apps.
Utilize the advantages of the Flutter App development services to give your brand a unique level of visibility.
The technical world is constantly coming up with new ideas in terms of innovation. Flutter, which has the support of Google, is a ground-breaking framework that makes it possible to create the most latest versions of Android and iOS from a single codebase in a short period of time. The technological pioneer is flutter application development, which gives companies a performance and suitability with a native-like digital appearance and feel on a wide range of devices. Mobile apps that use Flutter can be used on a variety of platforms, including smartphones, laptops, desktop computers, TVs, and smart wearables. Our Flutter app development professionals prefer to develop an application using this excellent framework since it provides a good amount of advantages.

Single-code base awesomeness
The most popular option for app developers is Flutter because of how great it is. Developers enjoy using Flutter to create applications. Flutter reduces the need for developers to write unique code for several platforms, such as Android and iOS, by providing code reusability.

Easy integration & Fast App development
This excellent framework allows codebase integration with existing code or an app, avoiding the time-consuming process of re-engineering the complete app development process for a single change. Flutter also provides easy integration and pretty hot features, which help developers save time, money, and effort while creating flutter apps.

Native Performance & Fluent experience
Flutter mobile app development provides a native appearance and feel due to its cross-platform app development accessibility, and its single-codebase benefit allows the app to display native performance. Along with having a native feel, its adaptable and straightforward layouts enable flutter app developers a space to create an app that offers a quick and smooth user experience.

Future ready & trend-setter
The programming language Dart, which is popular and regarded as the future of the market, is supported by Flutter. Dart allows cross-platform development as the same code may be run on different platforms, including mobile, web, and desktop, and on different operating systems, including iOS and Android.

Material Design & Cupertino
Flutter's widget library, which uses Cupertino (Apple) and Material Design, gives cross-platform native apps new meaning (Google). Our app developers can develop highly engaging and responsive applications for Android and iOS by using the customizable widgets of Flutter.
Using the Flutter app development technique, your company may develop a product that feels native.
Your app idea should never be limited to only mobile phones or any one device if there is a way to develop a digital solution that gives your business a cross-platform & unique availability across multiple platforms. Our Flutter app developers at X-Strategy Services are capable of developing platform-independent user interfaces using an innovative Flutter app development approach.

Flutter App Consultation
Since its introduction, Flutter app development has become quite popular. This framework has gained popularity due to its current status and use-cases. The best flutter app development company, X-Strategy Services, can set up your company for success from the first app idea session. Companies can select the best framework for their product with our assistance in validating their app ideas.

Robust App Development
Our mobile app development services for Flutter are specialists at helping you in developing cross-platform accessibility. We specialize at using the rapid app development approach, which allows us to identify the best product-market fit before designing, developing, testing, and releasing flutter apps for multiplatform.

App Migration & Up gradation
Using the features of Flutter, we also assist you in migrating your Android app development and iOS app development. Because of their skill and adaptability, our app developers can transfer your current software to a variety of devices and operating systems. The digital world looks here as the Flutter app development company for the best apps.
Flutter's ability to proudly display personalization and help in the app development process with its rich tech-stack will surely transform the cross-platform app industry.
Business Engagement Models
Extended Team
We provide the Extended Team model to provide our clients the freedom to manage the development team remotely. Under this model, the customer hires the team remotely and only pays for the team, not the infrastructure.
Time & Material
We offer a T&M model that functions ideally for Agile projects and can pay on an hourly, weekly, or monthly basis depending upon how many resources, materials, or other costs were used during the programming process.
Fixed Budget
This approach works best for small projects with specific requirements. This is performed in accordance using a milestone-based roadmap; it must be completed within a predetermined budget while optimizing all of your operations and producing outputs quickly.
Testimonials
Our Client Feedback
Make the most of a reduction in your team's operating costs for the entire product, which delivers excellent user experience.
"The team has been excellent especially Zeeshan he has done a wonderful job on my website and when I published it I had....
"Very happy with the service and final product. X-strategy we're very patient with me and accommodated all my requests....
Good communication and fast reply excellent service. I recommend everyone. Thanks for your excellent service.
Any Problems I had became easy to resolve it and also putting forward their own ideas which has sometimes been....
Zeeshan was my contact with X-Strategy Services and helped develop my app. Boxing anthem.com/app....
Great to work with from start to finish. Will be working with the again on future projects.
Zeeshan was great to work with. He was able to grasp the many details of a complex and dynamic project in a....