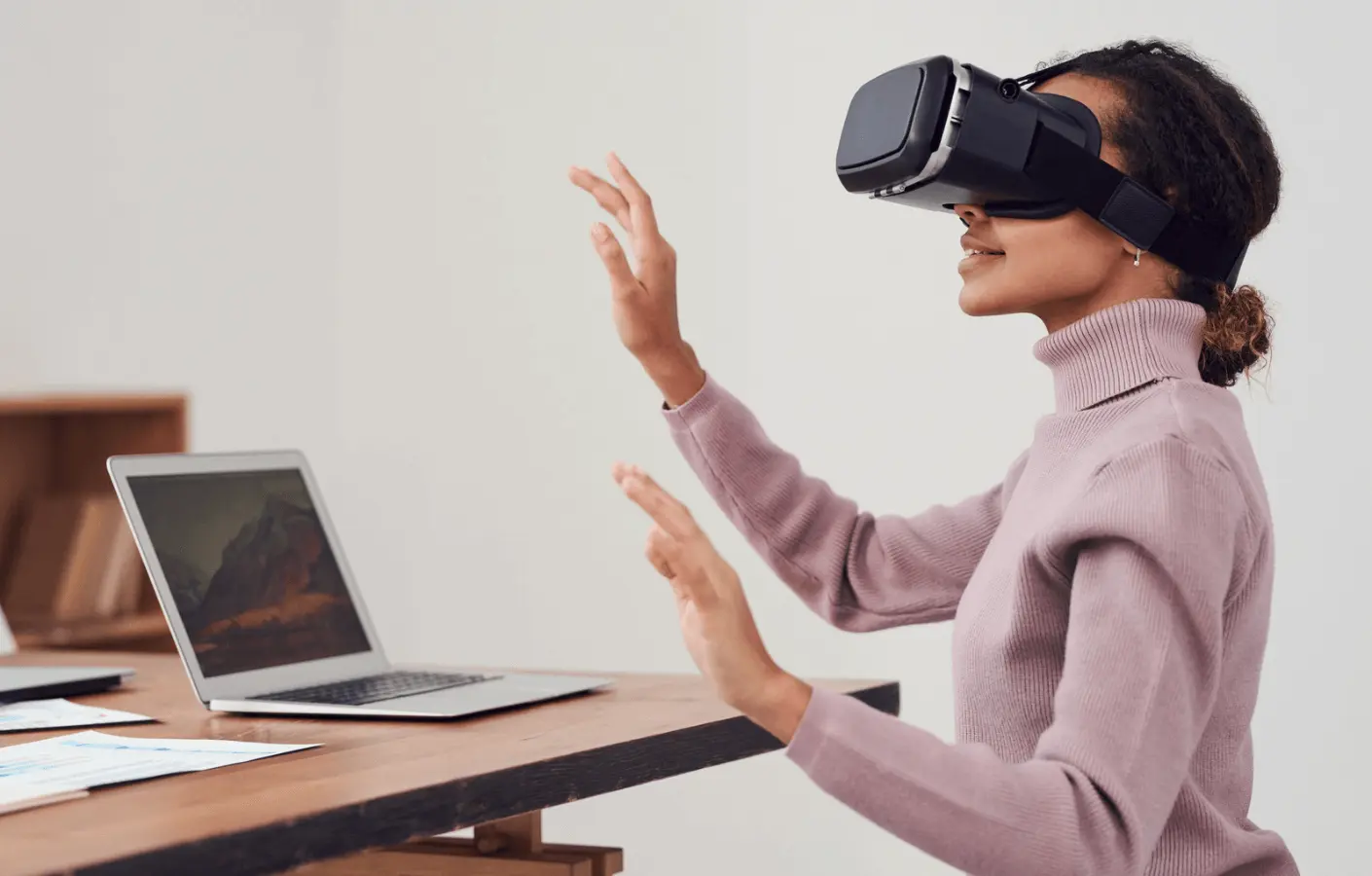 Costs Involved in Developing Metaverse.
Many of us have been interested in the development of the metaverse and have invested in it. Many other well-known companies and people, besides Meta, have asserted that they will use this cutting-edge technology to improve their service offerings and have an impact online.
The world of tomorrow's trending technology, the metaverse, is expected to produce such positive outcomes that many businesses are already considering how they can invest in it. They only lack knowledge of how to create the Metaverse. As a result, this guide outlines how to create Metaverse and how much it might cost.
How Does the Metaverse Develop?
There are only three easy steps needed to start the Metaverse development process. Choose a Metaverse platform that best meets your building needs after deciding what you need to build, and then begin the development process.
You can start creating something truly amazing with the aid of a Metaverse development company by knowing which Metaverse development process best suits your needs and understanding what you ought to work on in the Metaverse.
1) Decide What You Want to Develop.
Concluding what needs to be done for you is the first and most important step. You can create an infinite number of resources in the Metaverse, just like in this virtual world. The user experience and your business can both be improved by Metaverse-based products and games.
The Metaverse typically consists of two types of development: Scenes and Wearables. Wearables are digitized goods and other resources that don't necessarily fall under the architectural domain, while Scenes are seen as engineering designs and scenes.
Some Metaverse platforms may be better suited for you depending on what you need to develop and how skilled you are. In some cases, the Metaverse will charge you for the costs of presenting your manifestations for approval for use there. These are a few key factors that you need to take into account in order to choose the Metaverse that will best serve your goals.
2. Pick a Metaverse Platform.
After considering your needs for the Metaverse development process and the things you need to develop, you should choose the Metaverse platform that best satisfies your creative needs. To start creating one, you can use a variety of Metaverse platforms. You can use a variety of platforms as your Metaverse platform, including Decentraland, Crypto voxels, Somnium Space, Sandbox, and many others.
3) Begin the development of the metaverse.
The best time to start the development process is right now, after you have chosen the Metaverse platform you believe best meets your needs. Numerous Metaverse development firms can assist you with the development process if you feel that you lack the necessary knowledge.
What Will It Take to Create the Metaverse?
A capable PC, familiarity with the blockchain, and knowledge of various other cutting-edge technologies are all you need to succeed in the Metaverse. In order to create an account and trade your Metaverse creation via the NFT marketplace, you will also need to be familiar with Web3 wallets like MetaMask.
How Much Does It Cost to Develop a Metaverse?
Organizations are talking about the advantages of Metaverse. In order to market their goods and services and stay current with industry trends, they are likely to invest in creating carefully designed, vivid conditions.
Regardless of the sector you work in, every company should be aware of the various aspects of the Metaverse because it is essential to understand how it links the physical and virtual worlds, how it affects business biological systems, and how it may affect potential customers.
The technical components of Metaverse development must be understood in order to research the many facets of this open, common, and incredibly durable virtual environment and determine the total cost of Metaverse development. This price is variable depending on the Metaverse platform features and the user's Metaverse requirements. As they differ in usefulness and utility, metaverse development platforms like Decentral and, Axie Infinity, STARL, and Meta Versal have varying development costs.
The cost of developing the Metaverse is influenced by a number of factors, according to a synthesis of the development process.
Developers who can do it all.
React. Java and Node. js developers.
Developer for CRYENGINE, UNITY, and UNREAL.
The creator of a decentralized wallet.
Developer of decentralized DApps.
The cost factors required to create a fully decentralized Metaverse can be added up using the generalization mentioned above. After carefully reviewing the project requirements, the metaverse development companies can actually estimate the metaverse development cost. Based on changes in requirements and Metaverse features, this cost estimate varies.
Who Can Aid in the Construction of the Metaverse?
Despite the fact that there are numerous Metaverse developers who can assist you with the development process, because metaverse development is not as easy as web development, businesses should thoroughly investigate their background.
Conclusion.
The company should only put its trust in Metaverse development firms that have a proven track record of success and who can support the enterprise at every stage of development. A capable Metaverse development company like X-Strategy Services can be your ideal ally. Drop your inquiries and decide if they can or cannot support the needs of your project.